FUKUSHIMA
2020.3.7 – 3.8 Rainbow Ski Weekend in Urabandai 2020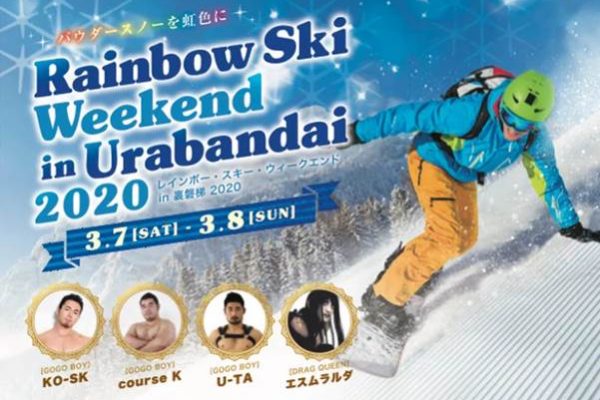 Rainbow Ski Weekend will be held at a gorgeous 5-star hotel called Urabandai Lake Resort again on 2020!  Package includes chartered LGBT bus transfers with Drag Queen from Tokyo (Optional), hotel stays, and free transfers from hotel to ski resorts *1).  
After skiing and snowboarding, there are many events such as take a bath with GOGO boys, a banquet/party in a luxurious Japanese-style suite room *2), bingo game with luxury prize, etc..  This is a great value tour with lots of attractions to enjoy! Have fun day and night and make sparkling memories like the powder snow of Urabandai!
※1  Free tranfer is available to Hoshino Resory Nekoma, Grandeco Snow Resort, and Urabandai Ski Resort
※2  There are 3 banquet/party in room.
1.「THE PARTY」(MIX.  Enjoy drink with Drag Queen & GOGO boys, and bingo game)
2.「YUKATA meeting: Fundoshi room」(MEN ONLY.  GOGO boy will help you put on Fundoshi)
3.「CHILL OUT: Relax room」(MEN ONLY,  Relax at moody room)
<Bonus>
・Complimentary participation for all banquets/parties
・Complimentary ski lesson by gay instructor
・Complimentary underwear (Japanese brand: BS365) per person
"Discover Real Japan" – Tohoku LGBT friendly tours are released!!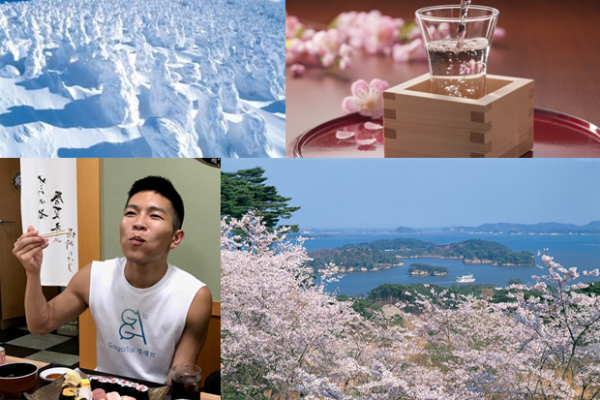 We would like to announce LGBT friendly tours to enjoy the charm of Tohoku such as Cherry blossom, Ski/Snow board, Japanese sake, Hot spring "Onsen",etc…
Discover "Real Japan – Tohoku" on your own way!
Out Asia Travel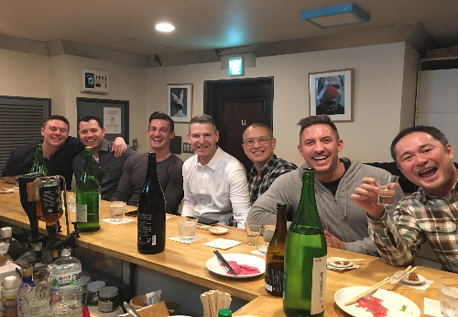 Address

2-5-2, Higashijujo, Kita-ku, Tokyo
Tel

+81-3-3911-0776
Fax

+81-3-3911-0776
Out Asia Travel offers a variety of tour packages in Asia for LGBT travellers.
Experienced LGBT travel coordinators will be pleased to assist you on your trip to Japan,
ensuring that it is an enjoyable and memorable one.